CCS Dharampal Fellows : June-July 2021
| SN | Name of teacher | School's Name | Location |
| --- | --- | --- | --- |
| 1 | Aaditya Garg | DIVINE PUBLIC SCHOOL | Gangapur City |
| 2 | Ajay Kumar | Loka School | Daltonganj, Jharkhand |
| 3 | Archana | Saraswati vidya Niketan | Ambala |
| 4 | Asha Kumari | The heritage school | New Delhi |
| 5 | Asiya Begum | Neo Rosary nursery kg & high school | Hyderabad |
| 6 | B.Durga bai | Neo Rosary high school | Hyderabad |
| 7 | Bhakti Bhagwan Gund | St, Joseph's Convent High School | Pune |
| 8 | D.KAMALA SRI | PRAGATI VIDYA NIKETAN HIGH SCHOOL | HYDERABAD |
| 9 | Dharmaraj Selvaraj | Newman Academy | Angamaly |
| 10 | Dinesh K | KS Indian School | Erode |
| 11 | Farhana Fatima | eKIDZ the school | Hyderabad |
| 12 | Gupeka mech | Lovyasha Foundation | Guwahati |
| 13 | Hajera begum | NEO ROSARY NURSERY,K.G&HIGH SCHOOL | HYDERABAD |
| 14 | Jaya Mary Simon | Mahadevi Birla World Academy | Kolkata |
| 15 | Kajal kumari | B.L.Central public sen.sec.SChool kunihar | Kunihar |
| 16 | Kamaldeep | Shree Krishna Pranami Public School, Siwani | Siwani |
| 17 | Kanchan lata | Saraswati Vidya Niketan Babyal ,Ambala cantt | Ambala cantt |
| 18 | Krishnapriya | Bharatiya Vidya Bhavan Senior Secondary School Vatiyoorkavu | Trivandrum |
| 19 | Masarath unissa Begum | Neo Rosary school | Hyderabad |
| 20 | Monika Mehra | SRCAPITAL PUBLIC SCHOOL | Delhi |
| 21 | Neha kundu | Pratap public School | Karnal |
| 22 | Pabboju Sudhakar | Pragati Vidya Niketan School | hyderabad |
| 23 | Sanjani Bhat | HEE MAA Public School Jagti | Jammu |
| 24 | Seema Pawar | Sri Chaitanya school CBSE | Secunderabad |
| 25 | Sheela Gogi | PragatiVidyaniketan High School | Hyderabad |
| 26 | Sivakumar | Cambridge public e-school | Kaveripattinam |
| 27 | Sivaranjani | PRPS Her sec school | Thanjavur |
| 28 | Smita Mech | Rich Mount School | Dimapur |
| 29 | Srivani Bairi | Rober Peter High School | Hyderabad |
| 30 | SUMEDHA SETH | Ryan International School, Rohini, Sector-25 | NEW DELHI |
| 31 | Sunidhi Sneha | Little Angels School | Munger |
| 32 | Surbhi Mittal | Uttam School for Girls | Ghaziabad |
| 33 | Vandana Sharma | Canterbury Public school | Delhi |
| 34 | Vinayak Mali | Sevankur Sugar school, Abdul Lat , Tal - Shirol , Dist - Kolhapur Maharstra | Ichalkranji |
| 35 | Vinithaprem | Guardian public school, Kochi. | Ernakulam |
| 36 | Yama sinha | St stephens patna | Patna |
| 37 | Saneha | Mother's pride senior secondary school | Delhi |
CCS Dharampal Fellows : April-May 2021
| SN | First Name | Last Name | Your School's Name | Location |
| --- | --- | --- | --- | --- |
| 1 | ABDULRASHID | UMATIYA | Sarvodaya Primary and Secondary highschool, Navovas | At-Po-Punjpur,Ta-Danta,Dist-Banaskantha, Gujarati |
| 2 | Aklesh | Mishra | Hari vidya bhawan senior Secondary School | New Delhi, Sangam vihar |
| 3 | Anshulla | Bakshi | Major.R.N kapoor dav public school | India, haryana, Ambala Cantt |
| 4 | Bashapally | Lakshitha | Pragati vidyaniketan high school | Hyderabad |
| 5 | Charu | Aggarwal | SR capital public school | Delhi |
| 6 | DEEPTI | PRAKASH | PARAMEKKAVU VIDYA MANDIR | IRINJALAKUDA (THRISSUR DIST, KERALA) |
| 7 | Hanumant | DESHMUKH | JSPM's Prodigy Public School, Pune | Pune |
| 8 | Hariom | Verma | Pawan public high school semra kalan | Bhopal |
| 9 | Indu | Nagpal | P. K.R. Jain Vatika Sr sec school | Ambala city |
| 10 | Jyothsna | Gandi | Cardinal Gracious High school | Hyderabad |
| 11 | Kolaghani | Lavanya | pragati vidya Niketan high school | Amberpet , Hyderabad |
| 12 | Laxmi Prasanna Ran | Vithala | Pragati Vidyaniketan High School. | Amberpet |
| 13 | Mangesh | Pawar | Grammangal muktshala Aine | Palghar, Maharashtra |
| 14 | Mayur | Panchamia | Freelance | Bangalore/Hyderabad |
| 15 | MD MAHFUZ | ALAM | ips public school | saharsa |
| 16 | Meenakshi | Dhiman | PKR JAIN VATIKA | Ambala City |
| 17 | Meeta | Sharma | Colonel's Brightland Public School,Agra | Agra |
| 18 | Monika | Ahuja | S.A.Jain Senior Model School | Ambala City |
| 19 | Mrk | Menon | MK Letha Memorial Pubilc School | Konni, Pattanamthitta District,Kerala |
| 20 | Neha | Jangid | St. Columbus school | Faridabad |
| 21 | Ngalaton | A.T | Kaivalya Education Foundation | Mumbai |
| 22 | Nitin | Jogdand | Zeal English Medium School Paud | Pune |
| 23 | Pallavi | Kulshrestha | Haryana Welfare Society for Persons with Speech and Hearing Impairment | Panchkula |
| 24 | Pooja | Sharma | Saraswati Vidya Niketan | Babyal, Ambala Cantt |
| 25 | PRADNYANAND | MATE | Samarat Ashok Buddha Vihar ,Nagpur | Coropration coleny ,near Ganagabai Ghat ,Nagapur,Maharashtra |
| 26 | Pratiksha | Nautiyal | Saraswati Vidya Niketan | Ambala Cantt |
| 27 | Priti | Deshpande | Pragati Vidya Niketan High School, Hyderabad | Hyderabad, Telangana state |
| 28 | Priyanka | Sharma | SR Capital Public school Q- block Mohan park Naveen Shahdara Shahdara 32 | Shahdara (Delhi) |
| 29 | Rahul | Walia | Mata Harki Devi Senior Secondary School Odhan Sirsa (Haryana) | Sirsa |
| 30 | Rashmi | Sharma | Saraswati Vidya Niketan | Ambala cantt |
| 31 | Reena | D. Samson | Saraswati Vidya Niketan | Ambala cantt |
| 32 | Remya | Usha | Al Hind Public School | Aluva |
| 33 | Ritu | Mehta | PKR JAIN VATIKA SCHOOL AMBALA CITY. | Hisar road near Ashirwad farms. |
| 34 | Santosh | Kumari | S. R. Capital Public School DELHI | Delhi |
| 35 | Sathishkumar | P | KSC PUBLIC SCHOOL | ERODE |
| 36 | Savitha Sai | Sadula | Pragati Vidyaniketan | Ramanthapur, Hyderabad |
| 37 | Shailaja | Kola | Cardinal Gracious High School | Ramshankar Nagar, Ramanthapur, Hyderabad, Telangana |
| 38 | Sukhdeep | Kaur | Saraswati Vidya Niketan | Ambala cantt |
| 39 | Suman | Tomar | Colonel's Brightland public School | Agra |
| 40 | Swasti | Khemprai | Rich mount school | Nagaland |
| 41 | Tanvi | Chopra | Himachal Academic School Bahwa | Arki, Himachal Pradesh |
About CCS Dharampal Fellowship
CCS Dharampal Fellowship Program is an initiative of the Centre for Civil Society, with the support of Friedrich Naumann Foundation for Freedom, to empower budget private school teachers through training, networking sessions and one on one interactions with renowned education experts. It is an endeavour to provide teachers with the techniques, skills and tools for ensuring quality education to children in India.
We are launching the next batch of the fellowship and we are now accepting applications!
The Friedrich Naumann Foundation for Freedom (FNF) is an international non-profit organization that promotes the ideas of liberal democracy, respect for human rights, the rule of law, and economic freedom. They promote civic eyoducation, trainings and the exchange of ideas in the region in four focal areas.
Training partner: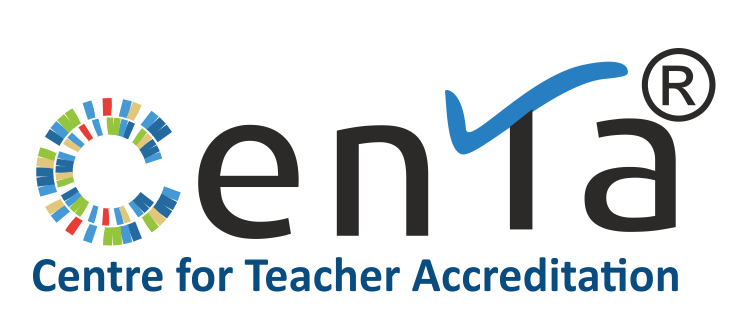 The Training Partner for Dharampal Fellowship 2022 is Centre for Teacher Accreditation (CENTA®), aims to make teaching a more aspirational profession and therefore bring about fundamental sustainable change in the quality of education. To that end, CENTA® supports teachers' professional development end-to-end – assessment and certification, training and career growth, and earning opportunities. A Registered Certification Trademark, CENTA® currently works with 6 lakh teachers, from 90,000+ schools and organisations, 16 State Governments, and 6000+ locations across India, the Middle East, South East Asia, Africa, and the UK.
So why should you join the program?
Attend trainings and workshops from renowned education experts on topics like Personal Mastery & Emotional Intelligence, Videography, Public speaking and storytelling, Child counselling and Lesson planning
Network and collaborate with passionate teachers

Get your work featured on CCS platforms

Get certified for successful completion of the fellowship

Receive a learning stipend of INR 3000 per month

The top two Participants get an opportunity to attend a fully-funded training program in Germany.
Watch this video for more information
The Fellowship session will run for 2 months, from July to August 2022. Fellows will be expected to invest 4-6 hours per week for the various planned activities.
You can apply if:
You are a teacher from budget private schools in India

You are between 21-35 years of age for teachers and for principals below 60 years

You have less than five years of teaching experience (for teachers)

We are only taking 40 teachers for the cohort!
Fellowship Structure:
Lesson planning.​
Personal Mastery or Growth-Mindset.
Public Speaking & Story Pedagogy.
Videography and video editing.
Social-Emotional Learning.
National Education Policy 2020.
Digital Tools for Online Teaching.
Inclusive Education in India.
Developing a scientific temperament among children.
​
For more information, contact team@centa.org or sourya@ccs.in.