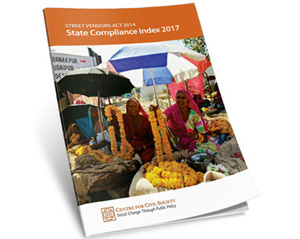 Street Vendors Win in Delhi
In a big win for our Law, Liberty and Livelihood Campaign, the New Delhi Municipal Council (NDMC) is set to form a 30-member Town Vending Committee (TVC) to identify sites and spaces for vending and hawking in Lutyens' Zone, New Delhi. CCS has successfully campaigned for the legitimisation and protection of street vendors through the effective implementation of the Street Vendors (Protection of Livelihood and Regulation of Street Vending) Act, 2014, recommending the formation of TVCs in compliance with the Act.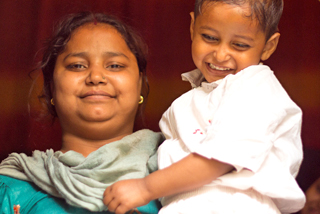 Kerala Rules Against Need Based Recognition of Schools
In a recent win, the Kerala High Court stated that while the State government can issue guidelines to implement the statutory provisions of the RTE Act, it has no right under RTE to make rules pertaining to assessment of educational need as a precondition to granting recognition. CCS has consistently advocated for the review and annulment of arbitrary rules and regulations thwarting access to and undermining the quality of education in India. Through the National Independent Schools Alliance (NISA), we have successfully built a nationwide platform to bring together budget private schools (BPS) from across the country giving them a unified voice to address their concerns.
CCS continues to work towards dismantling barriers to enterprise, particularly for the rights and recognition of bottom-of-pyramid entrepreneurs. Recognising our on-going work, the Atlas Network published a comprehensive case study on our campaign for promoting ' Ease of Doing Business ' in India. Read the full article here.




CCS team members- Alston D'Souza and Ritika Shah- explain how separation of roles in education can help make the public schooling system more robust and efficient to meet quality standards of private schools while keeping up with the demand. Read the full article here.


Avinash Chandra, Editor Azadi.me commented on the National Commission for Protection of Child Rights' (NCPCR) recommendation to Ministry of Human Resource Development (MHRD) of capping fee hike at 10%. Read Avinash's argument against the fee cap and understand why this is an impractical solution to the problem in the Hindustan Times.


Parents Forum for School Education (PFSE) conducted meetings with parents, discussing ways to improve quality of education in budget private schools. Parents openly discussed the challenges they face due to lack of representation in the education policy sphere and their willingness to actively participate in the same. The Parents Forum for School Education's(PFSE) cause and effort was highlighted in the Dainik Savera, Chandigarh and in the Eenadu Daily, Hyderabad.

See other media stories here

Afifah Siddiqui

Junior Associate, Programs


A Young India Fellow, Afifah, holds a Bachelors degree in Sociology from Miranda House, Delhi University. She has been actively involved in the social entrepreneurship cell – Enactus- during college, where she witnessed the wonders of helping people empower themselves. She believes that ideas can make all the difference in the world and this is what brings her to CCS.

CCS offers challenging opportunities to work in a unique, high-energy and vibrant work environment. Find your fit, and join our growing team.

Current Openings:

Find more positions here
Archives
2018
2017
2016
2015
2014
2013