TWENTY YEARS OF ADVANCING CHOICE AND ACCOUNTABILITY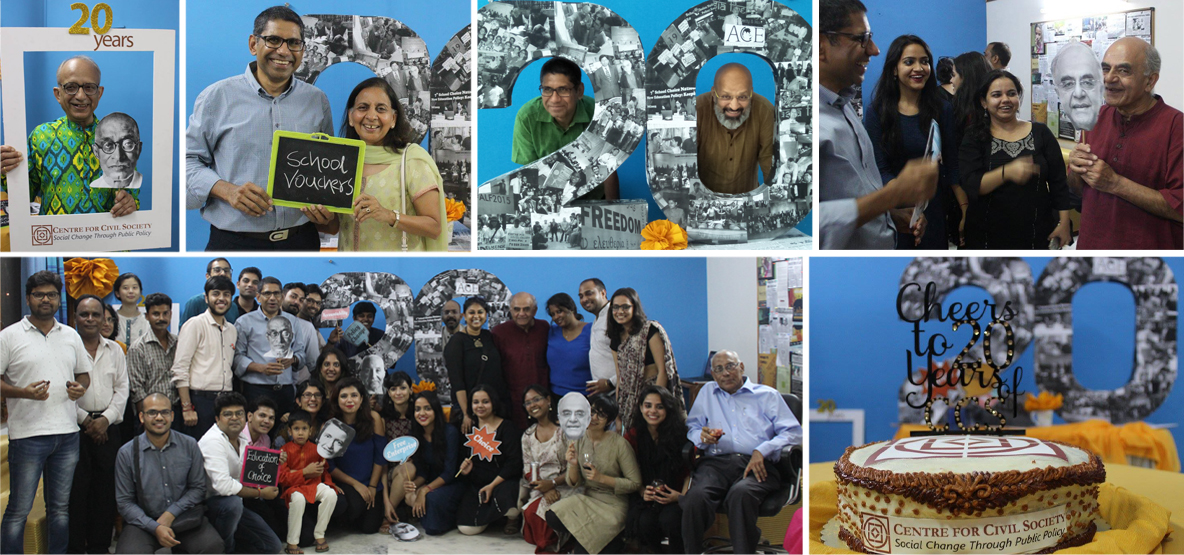 We turned 20 this August!
On 15 August we celebrated our 20th anniversary with our close friends and supporters who have made possible our remarkable journey. It's a big milestone for us. And as we look into the coming decades, we only reaffirm our commitment to building a freer India—where each individual leads a life of choice, and every institution is accountable.
THE DELHI CITIZENS' HANDBOOK 2017: STRATEGIC REFORMS FOR GOOD GOVERNANCE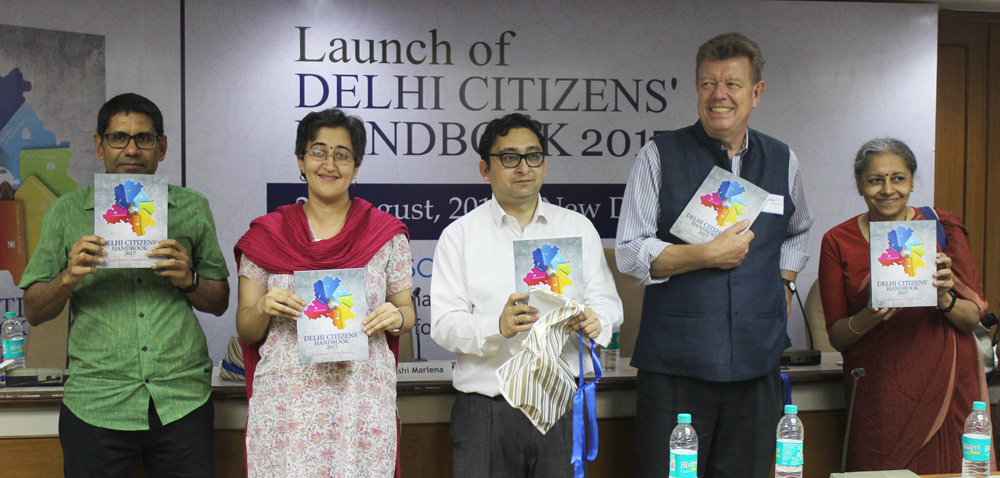 We launched the 5th edition of the Delhi Citizens' Handbook on 29 August in partnership with the Friedrich Naumann Foundation for Freedom South Asia. This edition focuses on government-to-citizen services in Delhi, featuring original research papers assessing the impact and relevance of policies that shape the lives of ordinary citizens in the national capital. It presents research on eight core areas of urban governance: Administration, Education, Public Healthcare, Water and Sewage, Labour and Employment, Food and Civil Supplies, Public Transport and Women's Safety, and Housing Infrastructure.
The launch of the handbook was followed by a panel discussion addressing the theme of 'Good Governance and Development: Performance and Strategic Reforms'. Our panelists included Atishi Marlena, Advisor to the Deputy Chief Minister of Delhi, along with other eminent scholars and policy experts like Anjali Srivastava of the Praja Foundation, Vikramjit Banerjee, Advocate, Supreme Court of India, and Professor Indira Rajaraman, Economist and Member of the 13th Finance Commission.
The Delhi Citizens' Handbook is an outcome of the Researching Reality Internship—our six week full-time summer internship that came to a close in July 2017.
You can download the complete book here, and meet our super interns here.
ALUMNI COLLOQUIUM ON THE CRISIS OF LIBERALISM IN INDIA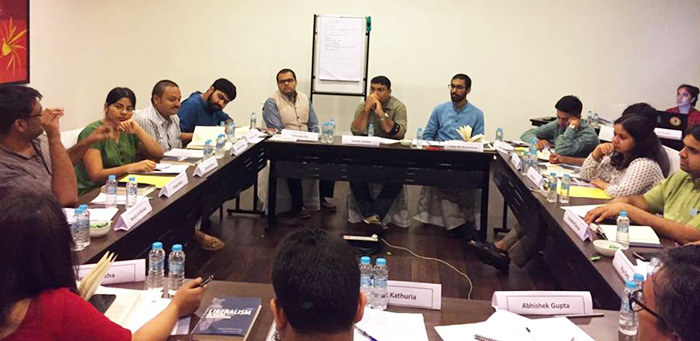 To mark two decades of nurturing champions of liberty through our training programs, this year, we launched a dedicated initiative to engage with our 7000+ alumni. We hosted an alumni retreat earlier in the year, along with alumni meets in different cities. We have also launched our online alumni portal to connect with our champions, and build platforms to enable them to network and dialogue with each other, championing the banner of liberty around the world.
We hosted an exclusive colloquium for our alumni on the theme of 'Liberalism in India'. 16 alumni from across the country participated in the colloquium hosted in Manesar, Haryana to dialogue on the challenges and opportunities for liberalism in India. Thematic sessions in the colloquium addressed the history of liberalism in India, liberal safeguards in the Indian constitution, the limits and scope of freedom in India today, social justice, and the way forward for liberalism.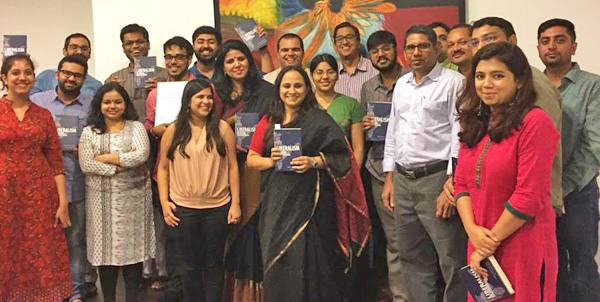 Our colloquium is closed-group two-day residential program that engages participants in an in-depth discussion on a chosen theme. It provides participants an opportunity to disentangle themselves from the demands of everyday life to reflect on issues of fundamental and enduring importance. Our hope is that participants will go on to share their advanced understandings and to develop innovative ideas and approaches for the advancement of liberalism today.
Missed the Colloquium? Stay updated on our upcoming events by subscribing to CCS Connect.
i
POLICY FOR JOURNALISTS: BUILDING MEDIA MOMENTUM FOR POLICY REFORMS

We at CCS recognise the enormous role that the media ought to play in waging the war of ideas. In a democracy such as ours, the media continues to bear tremendous influence in shaping public opinion and steering policy. We have thus continued to engage with journalists and media professionals to enable them to better understand policy formulation, the need for community and market-solutions to enduring policy challenges and for mainstreaming the liberal discourse in Indian media.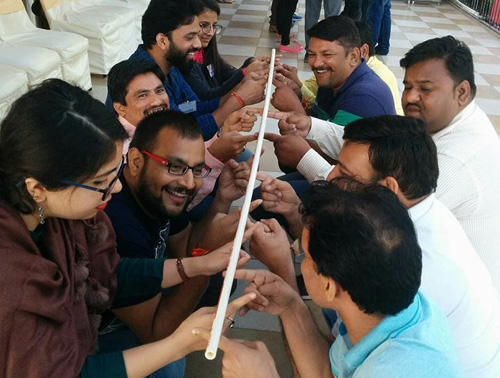 We conducted our second policy workshop for journalists this year in August, bringing together 27 journalist participants from our three-day residential certificate course. Conducted in partnership with the Edelgive Foundation and Atlas Network, the ipolicy was held in Mcleodganj in Himachal Pradesh and focused on engaging journalists from the state of Haryana. The program addressed the fundamental principles of sound public policy, the role of public policy in driving sustainable social change and the need for and efficacy of market-based solutions for our enduring policy challenges with a focus on the education policy landscape in India.
We saw enthusiastic participation, and received encouraging feedback from our participants with an overall program rating of 3.54 on a 4 point scale. The training received considerable media coverage, including a full report in Punjab Kesari, the leading newspaper in Himachal Pradesh, and television coverage on Live Today.
Want to know more about our ipolicy for journalists? Get in touch with Avinash at avinash@ccs.in.
CCS ON CAMPUS: CAMPUS TALKS AND POLICY DIALOGUES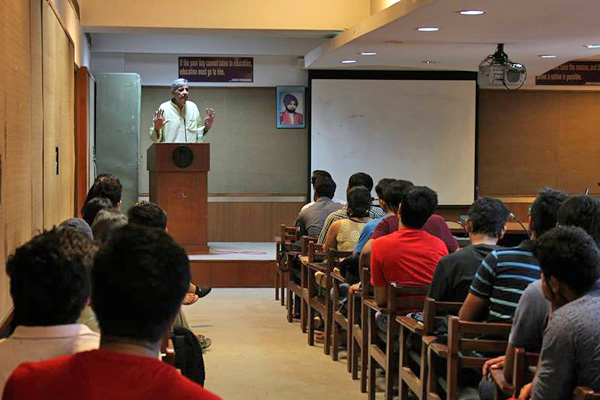 Our 'CCS on Campus' initiative reaches out to leading colleges across the country to engage young learners in a critical dialogue on pressing socio-economic and political concerns. Through 2-3 hour 'Campus Talks' and 'Policy Dialogues', we encourage students to contest and debate learned presumptions and to explore the foundations of a free, prosperous and just society.
Through July-August, we conducted two campus talks, at Miranda House and Dayal Singh College in Delhi, reaching out to 170 bright young minds. Our speaker was Mohit Satyanand, an Entrepreneur, Investor and Policy Expert, who spoke on economic liberalism in India and the urgent need for liberal policy reforms.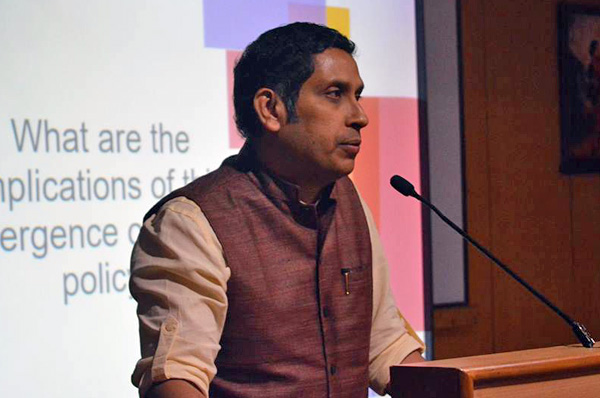 We also conducted a policy dialogue at IIT Madras with a participation from 30 enthusiastic students. Praveen Chakravarty, Founding Trustee, IndiaSpend and Visiting Senior Fellow at the IDFC Institute facilitated the interactive session, engaging students in a dialogue on the increasing developmental disparity between states in India, the need to address declining economic freedoms and of effective decentralization to foster inclusive growth. Read more about the dialogue here.
Get CCS on your Campus! Write to us at shefali@ccs.in
TALKING POLICY IN THREE CITIES: IPOLICY FOR YOUNG LEADERS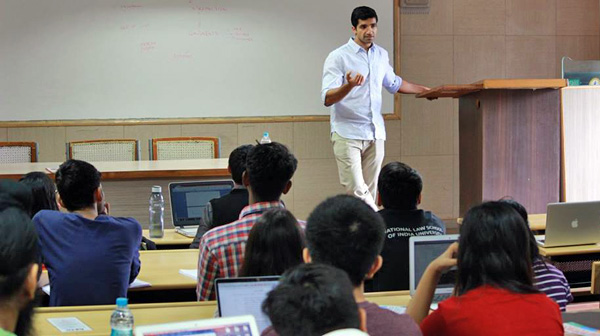 We took the ipolicy, our flagship three-day certificate course in public policy to three cities in July—Delhi, Mumbai, and Bengaluru! Some of our speakers included Luis Miranda, Former Chairman, IDFC Private Equity and Chairman, CCS; Reuben Abraham, CEO and Senior Fellow, IDFC Institute; and Viren Shetty, Senior Vice President, Narayana Hrudayalaya Hospital.
Our Mumbai ipolicy recorded an index score 52.94%, with 18 out of 34 participants demonstrating a manifest mindset shift towards market liberal perspectives —the highest we have recorded in the recent past!
Here's what one of the participants had to say:
"From believing policy making to be a binary process, this course has helped me expand my perspective and involve more points of view to analyze a problem. In addition, the connection between different factors and their impact on policy was elaborated. All the speakers taught in their own perspectives and the discussions encouraged creative thinking. The discussions enabled me to think in different directions." - Susheel Varghese
CCS IN NEWS
See other media stories here
CCS offers challenging opportunities to work in a unique, high-energy and vibrant work environment. Find your fit, and join our growing team.
Current Openings:
Find more positions here
STAY CONNECTED
Signup for CCS Connect for updates about upcoming events at CCS.