At A Glance
Launched in July 2020, Project Bolo English is a unique initiative of the Centre for Civil Society. Through this project, we aim to equip children from low-income families with much aspired Spoken English skills. In the last three years, leveraging the role of Teachers, Schools and Parents as influencers, we provided children free, year-long access to renowned Mobile Applications with customised Spoken English content. This year, the Bolo English program is pivoting towards strengthening teachers' abilities, ensuring superior learning results for students.
This year is about fortifying our educators! Our extensive training encompasses essential techniques for effective English language instruction. We aim to equip teachers with tools that can amplify their students' English-speaking prowess.
Teacher Training Program Highlights:
1-2 Hrs of weekly online classes
Consistent reading and speaking tasks for improved proficiency
Fortnightly digital masterclasses/workshops of 1-2Hrs
Certificates of completion for all attendees
Project Bolo English is supported by three renowned philanthropic entities, The Michael and Susan Dell Foundation (MSDF), Procter and Gamble Shiksha Initiative, and The Rising Tide Foundation (Switzerland). Dr. Gurcharan Das (Author and Former MD Procter and Gamble Global), is the mentor of this project.
1,00,000+
Student Enrolled
Bolo English
BE team engaged with students and distributed certificate in the parent teacher meeting at Pratap Model School, New Delhi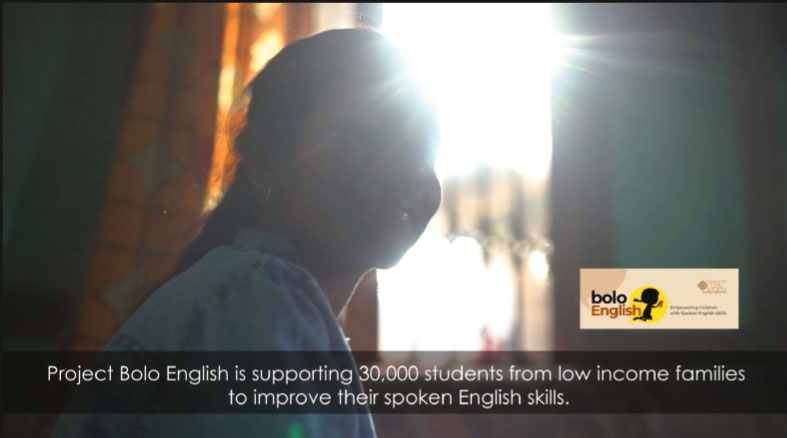 The project was featured in a United Nations film that highlights select initiatives supporting women and girl students from low income families during the pandemic. (A World We Want)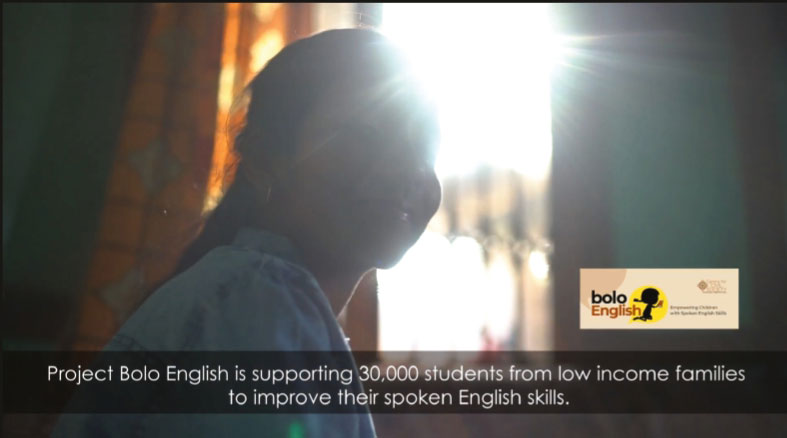 Bharti Foundation, Telangana Registered School Managements Association (TRSMA), Varthana School Finance, ClassKlap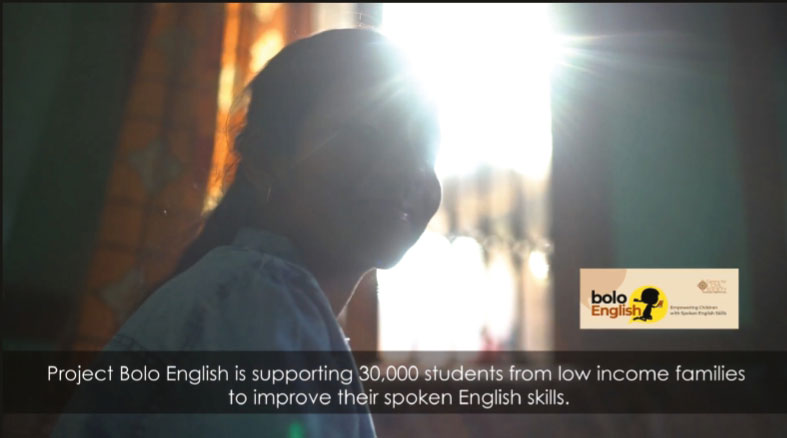 Project is spread in 11 states, working with over 800 budget private schools and 183 Satya Bharti Schools.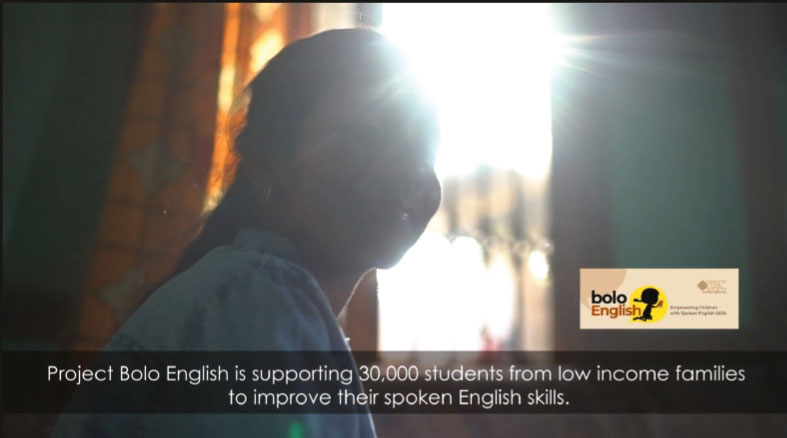 1,10,000 students from grades III to XII and 3,500 teachers and principles have received access to spoken English skills.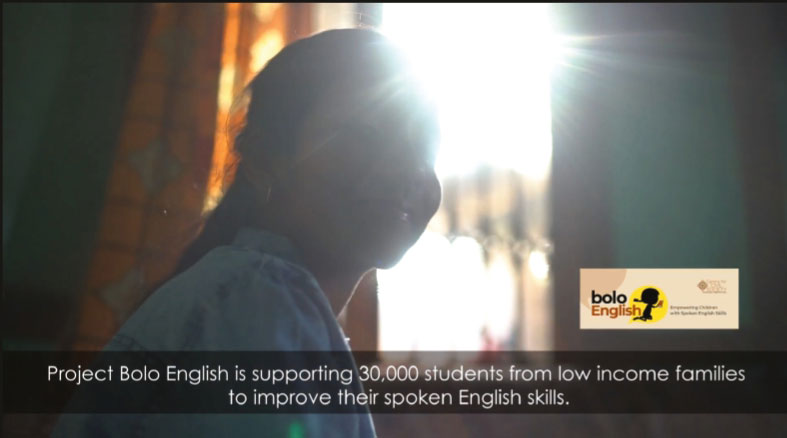 Over 10,000 students and teachers have improved their spoken English skills with the help of the project.