"Vikalp- our skill voucher pilot, was acknowledged to be the model for NSDC's STAR Scheme, an INR 1,000 crore skill development scheme launched by the Ministry of Finance"
What is a Vikalp Voucher?
A vikalp voucher is an instrument given to an individual, which enables him to obtain training from any training institute accredited with the provider of the voucher.
As students will select institutes which deliver better training outcomes including through placements, it is expected that this will act as an incentive for institutes to improve the same. This will thereby drive efficiency and effectiveness in the vocational training market overall with active involvement of the institutes.
The program structure is divided into phases where in the first phase we have targeted to get 3000 students get trained and placed through our program.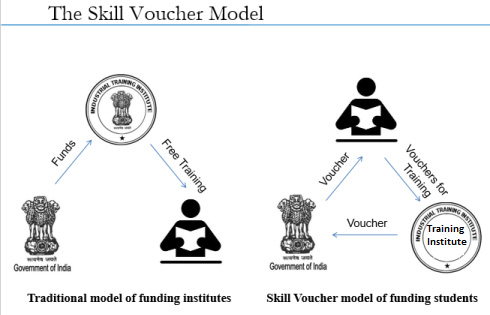 Main objectives of Vikalp
Demonstrate the benefits of using the Voucher model in skill development - as compared to existing models of intervention for skill development / funding of skill development programs.
Offer students the right to choose from skill development programs based on their aptitude and not on availability of schemes, courses (ownership on students' part : choice of course + Co-pay).
Demonstrate the benefits of joint ownership of the skill development process by Government, semi government, civil society, funding agency and Training providers.
Develop a detailed Implementation Toolkit which will serve as a How to guide for scaling & replicating this model elsewhere in the country.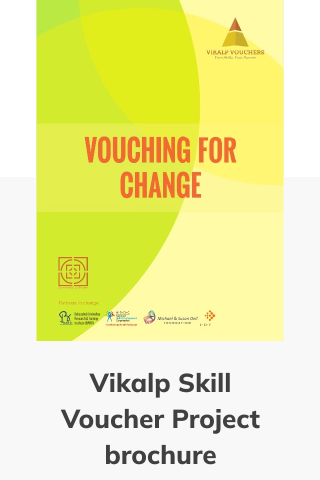 Implementation Partners and Training Institutes
Vikalp Voucher Course List for Phase 3, Pune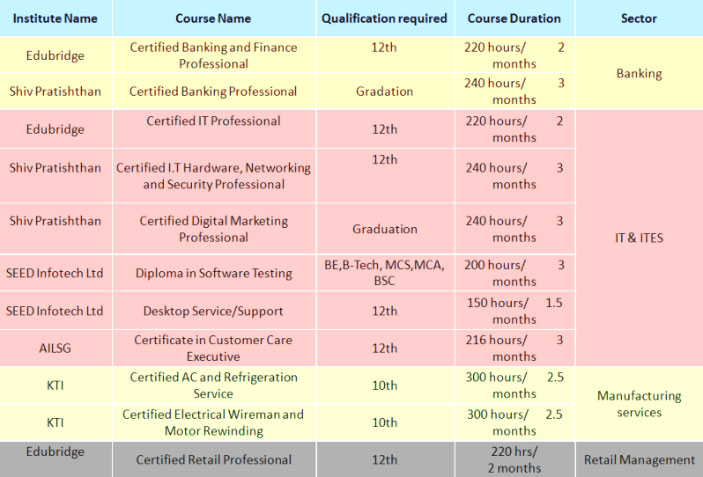 Vikalp Voucher Course List for Phase 3, Mumbai