#CuratedConversations | July 2023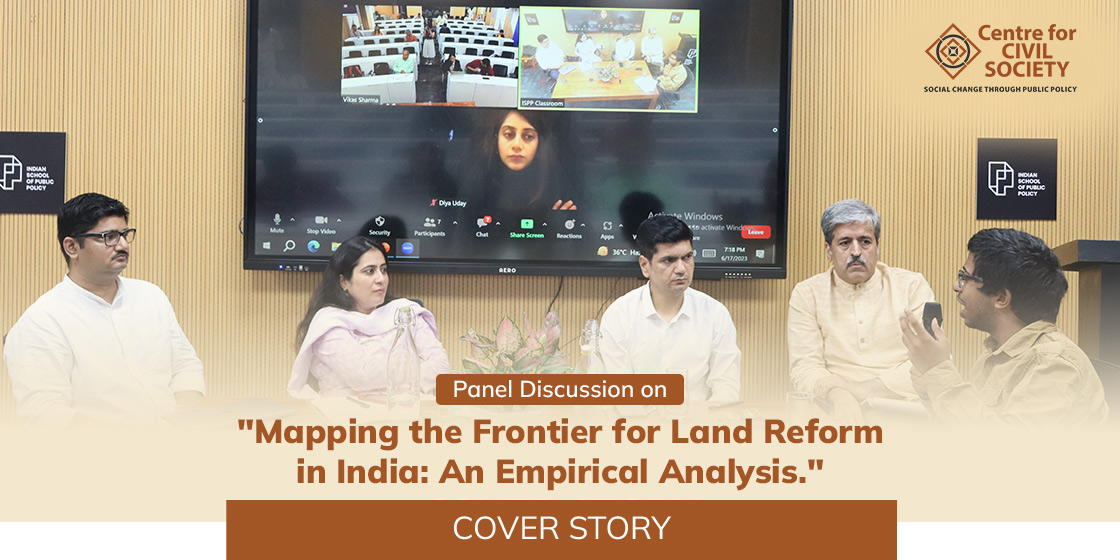 On the 17th of June, Arjun Krishnan, Nimai Mehta, and Diya Uday participated in a panel discussion at the Indian School of Public Policy (ISPP), New Delhi to prived comprehensive view of the current state of land laws across 20 Indian states. Prashant Narang moderated the discussion while discussants Namita Wahi, Anirudh Burman, and B.K. Agarwal provided valuable feedback on their work.
TOP STORIES
Upcoming Programs
| Event Date | Programs | Application Link |
| --- | --- | --- |
| 30 July 2023 | Policy Championship on Contemporary Issues of Science & Technology | Register Here |
| 05 August 2023 | Online Workshop on Fundraising and Grant Management | Register Here |
Job Openings
Currently, there are no openings at the Centre for Civil Society.

A-69, Hauz Khas, New Delhi - 110016
Write to us at ccs@ccs.in





Copyright © 2022 Centre for Civil Society. All Rights Reserved.
You are receiving this email because you are a friend of Centre for Civil Society.